Logistics and warehousing services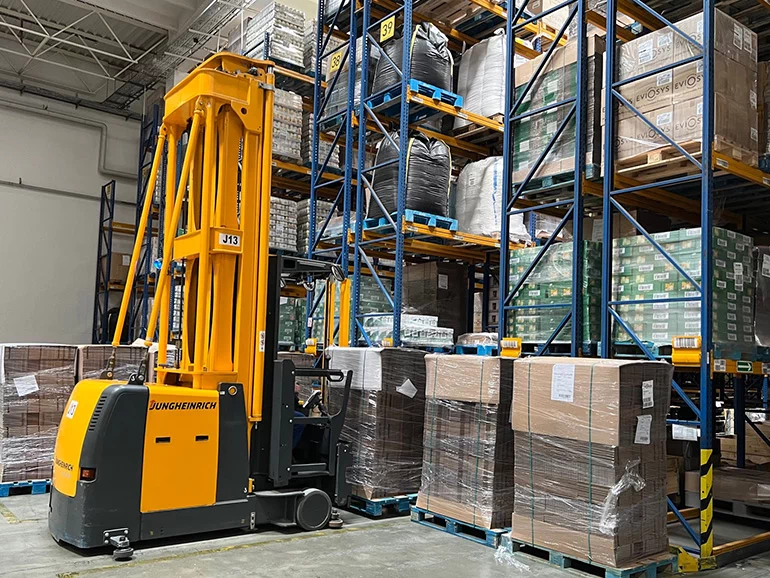 What can you count on when entering into cooperation with SCHRADER Internationale Logistic Sp. z o.o.?
SCHRADER Internationale Logistic Sp. z o.o. is a dynamically growing company that focuses on the continuous development of its logistics and warehousing activities. We offer comprehensive solutions tailored to individual customer requirements.
We have our own modern warehouse in a block system with racks adapted to high storage of materials, meeting the highest standards and equipped with the modern Qguar WMS Pro warehouse management system with an interface to SAP and fire protection Systems. We have specialised equipment enabling fast loading and unloading of goods and electronic scales coupled with the Qguar MES system, thanks to which we maximally save time, and thus money, for our customers.
We have free storage space at our disposal, office space adapted to modern working standards. We also provide transport services.